iPad Repair in Pacific Beach CA
OMG! Did your iPad screen break? Thank heavens, Indiana Phones can also repair iPads.
At this point, you most likely realized that Indiana Phones is the best place to have your smartphone repaired in California. However, you might not have heard that we too repair broken iPads.
In the event that you have an iPad tablet that has been dropped, stepped on, tossed at the divider, pounded or rolled over (yes it happens) – the accomplished iPad repair technicians at Indiana Phones can offer assistance. We spend significant time in repairing and restoring iPads that have suffered screen and sensor damage. Even when you are certain that your Apple tablet has been broken beyond repair, we can still investigate and see what should be the possible remedy. Our certified technicians are trained for iPad Repair in Pacific Beach, CA with the goal that they will work again – as good as new.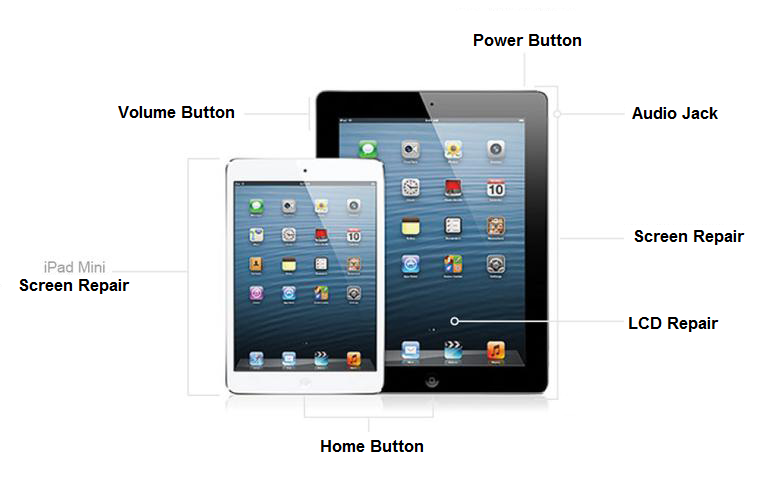 When you are having your iPad repaired you'll need to ensure that the person doing it is an expert and has repaired iPads for quite some time. iPads are not an inexpensive item to easily replace and the little parts on the inside are fragile. Whenever there is a need for your iPad to be repaired, you'll need to be extremely cautious. It is a smart idea to have a repair specialist instead of attempting the repair without anyone else's help. A messed up DIY fix could ruin your whole Apple tablet!
What model or version of iPads do we repair?
At Indiana Phones we are ready to repair all types and versions of iPads and iPad minis.
We have the parts in stock so that you'll have your iPad fixed as soon as possible. Here are the iPad models we can repair:
iPad second generation
iPad third generation
iPad fourth generation
iPad Mini
iPad Air
iPad Air 2
What parts and elements of the iPad can be repaired and replaced?
Is your iPad seriously damaged? Would you say you are wondering if it can still be brought back to life? Regardless of the fact that one or more parts of your iPad (or iPad mini) have been damaged, we can fix it. At Indiana Phones we can repair various parts and elements of broken iPads. The main issue we can't fix is when your gadget is severely damaged with water.
iPad 2 Screen Repair-$100
iPad 3 Screen Repair-$100
iPad 4 Screen Repair-$100
iPad Mini Screen Repair-$120
iPad Air Screen Repair-$140
Home Button-$80
Power Button-$80
Volume Button-$80
Sound Jack-$80
Still not convinced that your iPad can be fixed? It costs no harm to ask our specialists.
Come visit us at:
1630 Grand Avenue
San Diego, CA 92109
Or
Call for an appointment! (619) 577-3065
Tablet Repair
April 22, 2016